August 29, 2015 8:44 pm 3 Comments It seems like Google have ditched the option to create application shortcuts from Chrome, but really it's just a change of terminology. To create an application shortcut load the required page in Chrome (e.g. Gmail or Google Calendar) then go to the 'more tools' menu and click on 'add to taskbar' more tools > add to taskbar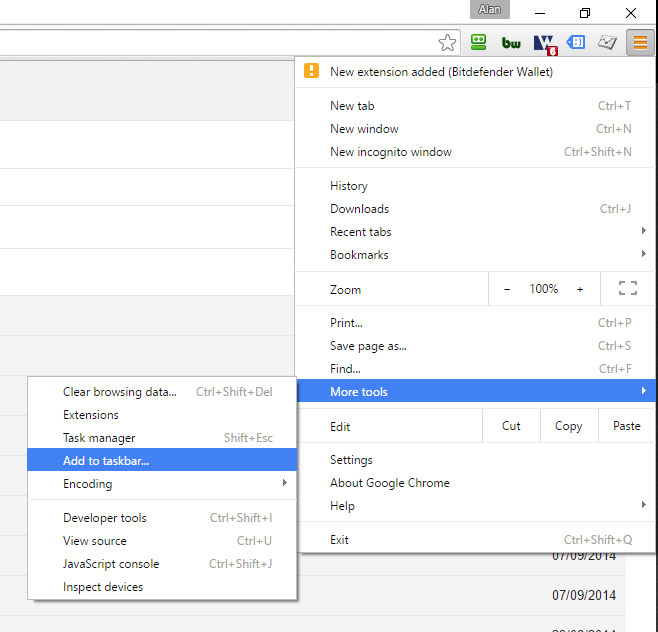 In the 'add to taskbar' popup select 'open as window' to ensure your shortcut is loaded without Chrome's additional . . . um . . . chrome (i.e. your shortcut will be loaded in Chrome without the url bar, extensions and menu's).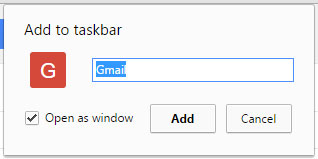 For some reason this didn't work on my recently updated Windows 10 machine. If you face this issue try looking in the start menu, you should see your shortcut under the 'recently added' section – you can pin it to the taskbar from there: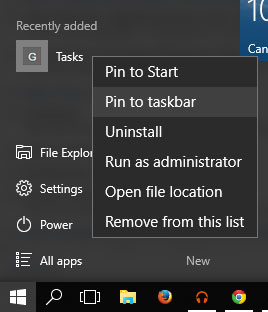 …and if you don't see your shortcut there try removing the current item from the list, it might be hiding behind there!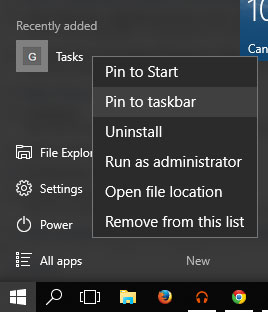 If none of this works for you check out this post about Chrome add to taskbar not working in Windows 10.

Categorised in: Computer

This post was written by WillyNilly