August 31, 2015 10:07 pm
1 Comment
Ever noticed you're missing a few of the latest sliders in the basic panel of Lightroom's develop screen? Here's why.
It just means you're working on an image that has been processed in an older version of Lightroom so the program displays the sliders you previously used to make adjustments to the image.
To see the 'process' used on your image load the develop screen and hover over the lightening blot under the histogram in the top right-hand corner of the screen: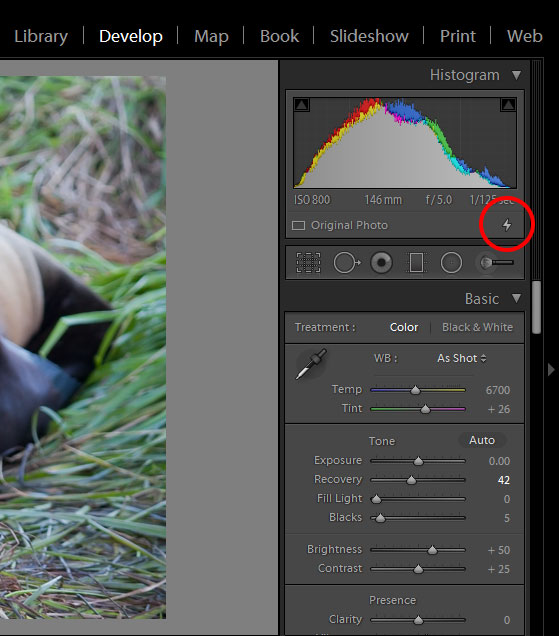 You will see year of the process used on the image: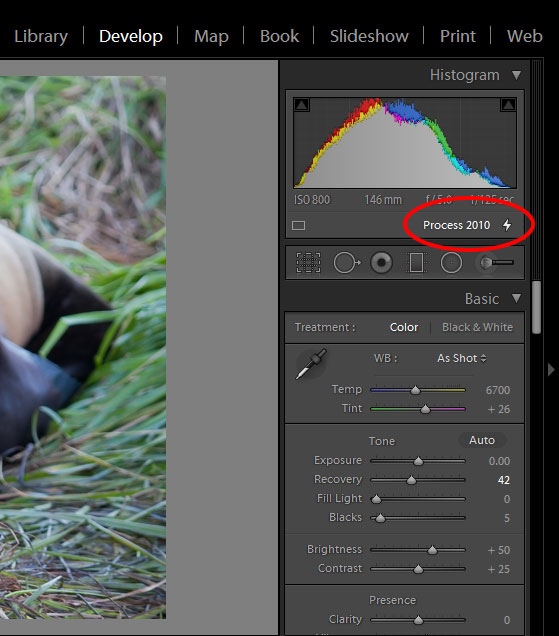 Click the lightening bolt and you will be prompted to update the image to the current process: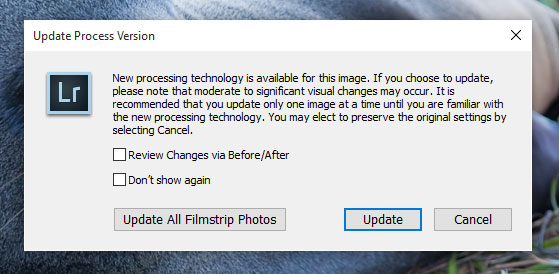 Just be aware that if you've made extensive adjustments to the image that the conversion process may not necessarily render the results you're after, however you can always start from scratch or use the latest Lightroom tools to finish adjust your image.
Categorised in: Photography
This post was written by WillyNilly