May 5, 2011 11:54 pm
5 Comments
I've tried numerous task managers; some with great features and functionality, some with nice polished interfaces, some even had Google Account integration.  But despite it's austere design and lack of bells and whistles I'm always drawn back to Google Tasks due to the fact that it is part of my Google account and that seamless integration offers me the convenience of taking my data with me wherever I can access my Google Account without the need for 3rd party apps.
However displaying that data in a readily accessible interface isn't quite so easy.  Sure my Task list is never far away; it lurks in the shadows within Gmail and it's only a URL away on my phone, but for someone as disorganised as me that's one step too far – I need my tasks in my face!
To remedy this issue I needed two things; a desktop widget for my PC and a shortcut icon on the first screen of my phone.
Creating a desktop widget
To create a desktop widget with your google task list you should first download a smart little application called snippage. Snippage is really just a browser window that you can pin to your desktop so fire it up and click 'expand to browser view':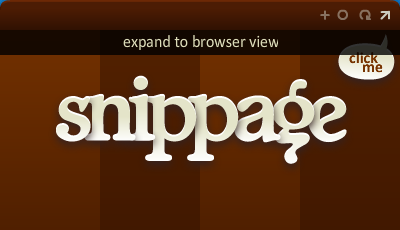 Navigate to https://mail.google.com/tasks/ig in the URL bar: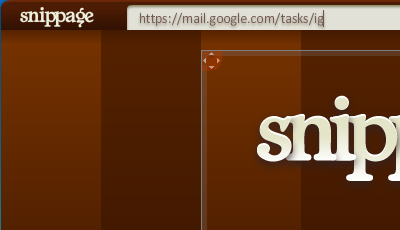 You will be prompted to log in to your Google Account so tap in your details (don't forget to click 'remember me on this computer') and then resize the window to a convenient size and location – then shrink to snip view:

Hey presto – you now have a Google Task widget on your desktop!
Categorised in: Computer
This post was written by WillyNilly